Bob Garner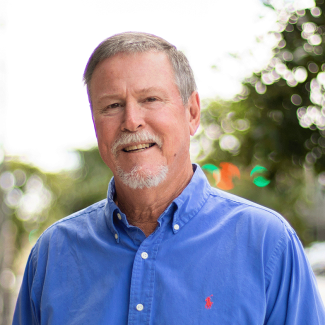 Teaching Faculty II and Entrepreneur in Residence
---
ACADEMIC SPECIALTY: Franchising
DEGREE:
MBA, Florida State University
B.S., Management, Florida State University
AREAS OF EXPERTISE:
Managing Growth
Franchising
Negotiation
Bob Garner has over 19 years of personnel and industrial management experience. He has proven his ability to direct and coordinate financial, physical, and human resources in public and private business. In 1985, Garner won the Leadership Award for contribution to personnel development and profits, Roadway Express Miami, Florida Terminal. He built three Hardee's Restaurants in four years, and employed more than 100 people with over $2.5 million in sales in 1998. One of his Hardee's franchises was recognized for outstanding performance in a film documentary featured at the 1997 Hardee's National Convention. In 1997 and 1998, Garner was the keynote speaker for the Warren Women of Today Hobie Clue Workshop. Garner is also on the Board of Directors for the Society for Advancement of Management (SAM) and Good News Outreach.
---
SELECTED PUBLISHED RESEARCH
Co-author "Employee Generated Separation: A New Attitude" published in the Society for Advancement in Management Journal, Winter 2009
---
HONORS AND AWARDS
2015-2016 Florida State University Undergraduate Teaching Award
Society for Advancement of Management Outstanding Chapter Advisor Award 2012, 2013, 2016
Nominated 2009-2010 Florida State University Excellence in Teaching Award
Appointed Chairman of the Independent Living Services Advisory Council for the state of Florida by Secretary of Children and Family Services David Wilkins
Academic Curriculum Review Committee, Foundations in Personal Finance by Dave Ramsey, radio talk-show host May 2011
---
INTERESTING FACTS
Bob met his wife, Brenda, at her sister's wedding. Brenda is a CPA and they have two sons, Rick is a CPA in Tampa and Robbie is a Senior Account Executive at Document Crunch.