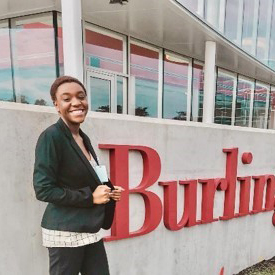 Alahni McGahee I interned at Burlington Stores as a buying intern in their boys' tops department. Burlington put a strong emphasis on making sure we were learning as much as we could about their buying department as well as the entire corporation. They invest a lot in their interns because they want to see you grow with the company. Burlington really helped shape me as a professional and I am happy to say that I accepted a job offer from them as an assistant buyer and will be returning after graduation.
---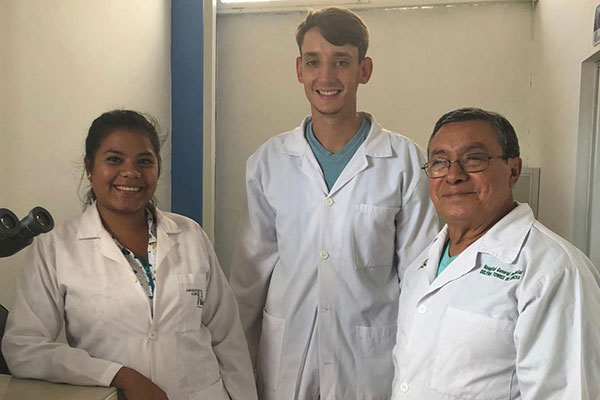 Brandon Boyle The internship meant the world to me in all honesty. The ocean is a part of the environment that we work to preserve and create a sustainable ecosystem for the human race to live with. The work I did this summer with the Universidad Technica Luis Vargas Torres was truly inspiring and has shown me even in the toughest regions of the world, there are still innovators, entrepreneurs, and scientists that are willing to make a positive impact on humanity as a whole. The experiences I embarked on in Ecuador helped shape the entrepreneur that I am today and gave me much wisdom that I can share with others. Helping the biology department grow and become more innovative was a true pleasure and I enjoyed all of the friends and colleagues that I met there. I remembered what it is to be a visionary and an innovator. Many people will have trouble understanding large visions and innovative ventures because of their vastness and potential to scale. This is an obstacle that I have faced and I can now remember to stay positive through all of the constructive criticism and negative feedback that I receive. This is true wisdom that I can remember to embark on and make a reality.
---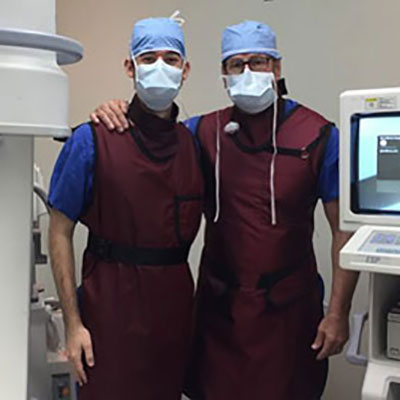 Brandon Szakacs My internship with Dr. Chandler has been one of the most impactful experiences I have had throughout my college career. Not only was I able to obtain a comprehensive understanding of all aspects of a medical office environment, but I also gained insight into how I want to make a difference. Helping others has always been one of my passions and this internship allowed me to see firsthand how I could do that in the medical field.
---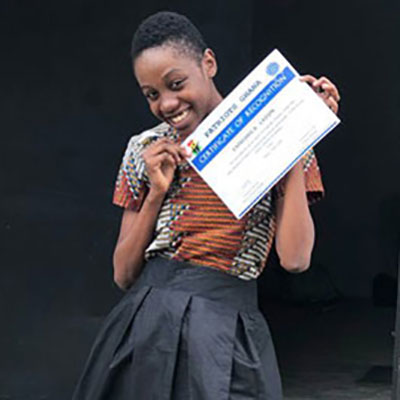 Emmarica Lassin All throughout my life, I have heard different definitions of "Success", I have grown to understand that an individual is successful when they do what they love and achieve their life goals. My definition of success comes from helping others and my long-term goals in life is to have many businesses across the world that serve the underserved. During the summer of 2018, I had the chance to intern with Patriots Ghana, an organization which is located in Kasoa, Ghana. During this internship, I worked with the micro-finance team that focuses on educating entrepreneurs in diverse communities within Ghana. Through my internship I learned about the competition that exists in the market between venders only or relationship between venders and customers. I learned about the exploitation of underserved women by microfinance companies due to the lack of financial literacy. While learning, I also had the chance to impact the lives of people. I educated students on the importance of savings, social capital and conducted workshops for entrepreneurs on maintaining a habit to always budget while operating their business. As a result of that, I am now more globally knowledgeable and I am more informed on the operation of businesses abroad. My public speaking skills have improved, and I am fully comfortable in a professional environment.
Through this experience, I have learned something vital about myself. It stands out to me that undertaking humanitarian work is what drives me to be more successful in life. This experience was not simply an internship , but a reminder for me to continue to step outside my comfort zone. I am now devoted to learning new information every day, whether it is in the U.S or outside of the U.S.
---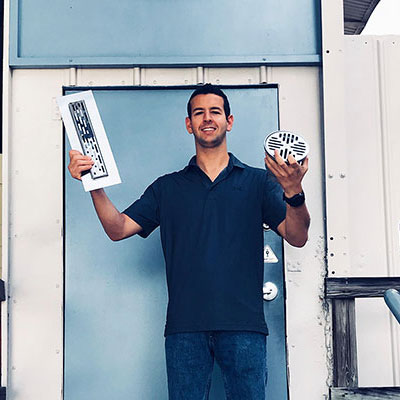 Joshua Sanchez My Internship experience at Water Solutions Marketing was truly valuable. By being able to use the Internship in a box program, I was able to sculpt my own internship involvement and choose the directions that I felt would be of the most value to the company I am working for. The data that I researched allowed the business owners and myself an attempt at recognizing trends within the industry and guided us towards the best area to put the most effort into. This program also allowed me to be flexible in the activities I completed throughout my entire internship. Whether I was going to sales meetings, going to lunches, meeting with different manufacturers, completing interviews with prospective manufacturers, going to information sessions with manufacturers, or going on fishing trips with clients on the owners sport fish, and conducting research on all aspects of the business, I was allowed the ability to learn in different environments and scenarios.
---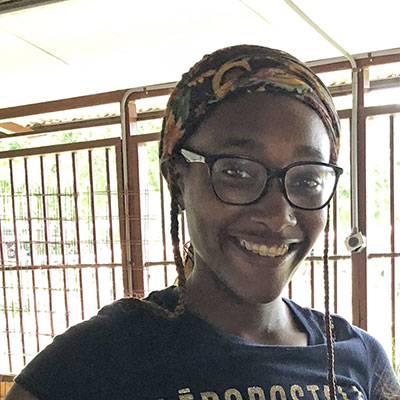 Kadasha Eliacin This summer I had the opportunity to intern at WFSU Public media as an Intern with the producer Suzanne Smith. This internship was the opportunity of a life time. I started volunteering with WFSU last September however, this summer I was presented the opportunity to intern. While working alongside Suzanne I learned so much about television and the media world. Before this internship I thought I knew what I wanted to do with my life but after leaving WFSU my life is going in a totally different direction.
While working with Suzanne I learned the role of a producer in the Public TV world. She has opened my eyes to the business aspect and the worker side of the Television. I worked Monday–Friday for 25 hours a week. I put videos together for the stations cable channel and produced for their political radio show Perspectives. When I started my internship at WFSU I wanted to do news anchoring, however, after interning with Suzanne I would like to produce and ultimately own a streaming company to compete with Netflix. I like putting things together and watching them play out which is the Job of a producer. Interning at WFSU was a great learning experience.
---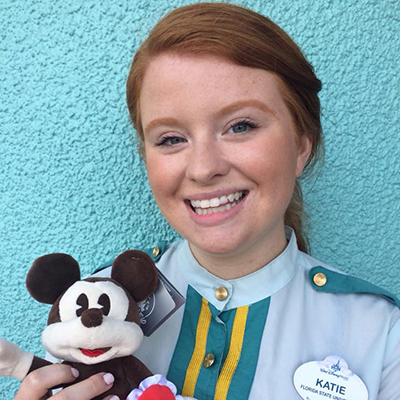 Katherine Kirchhoff This past semester I was able to do my required internship at Walt Disney World through the Disney College Program! I was in the program for seven months and was able to learn how Disney's merchandise locations operate across their theme parks and resorts. Through this program I was able to meet friends and coworkers from all around the world and have meaningful guest interactions. Every day was an opportunity to learn and do something new! My goal is to continue with the Walt Disney Company after I graduate.
---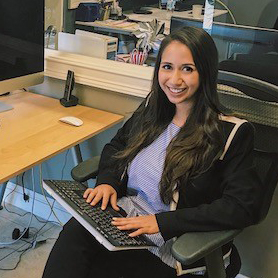 Olivia Wesel This summer I had the opportunity to intern at Kerigan Marketing Associates, Inc. (KMA) in Mexico Beach Florida. KMA is a digital innovation design and marketing firm that uses big-brand experience and a passion for client success to deliver superior value. Interning here has taught me a vast amount of knowledge dealing with digital marketing services, search engine optimization, and media placement strategy. This internship has helped me grow as a person, both personally and professionally. I am thankful for all the connections I have made and to have been able to experience such a great opportunity that has been beneficial for my future.
---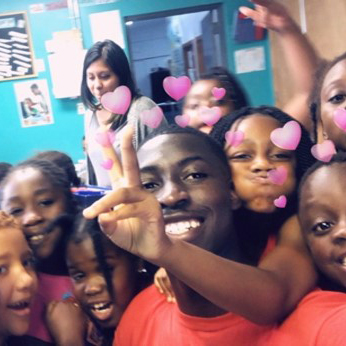 Stevenson Guerrier This internship redefined my outlook on my community this summer. This summer I was willing to get uncomfortable and wholeheartedly serve a community that is in dire need of serving. This summer I was able to connect with amazing people, be an agent of change and be a living example for youth in a developing community. Being at my internship provided me with much-needed growth, growth that will help me become a well-rounded professional and has charged up my social entrepreneur spirit to see a distinctive difference in the youth in that community.
---
Wesley Lopez Throughout the course of a 14-week IT related internship, I discovered what it takes to bring about change within an organization that fundamentally improves and expands upon day-to-day operations. This was a rare but remarkable opportunity for me and I know that many of the skills that I learned will serve me well throughout my career. Based on the success of my internship, I was offered a full-time position post-graduation. I cannot be more thankful to the incredible staff and management of W.W. Gay Mechanical Contractor of Gainesville, Inc. for their immense support and the JMSE staff who helped to incorporate this internship within my academic plan.