Ron Frazier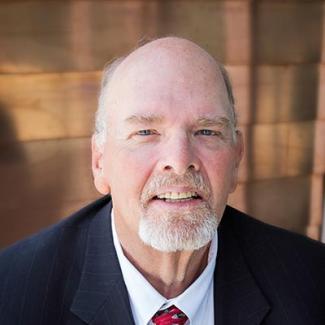 ACADEMIC SPECIALTY: Entrepreneurship
DEGREE:
MicroMasters – Marketing Analytics, Cal Berkeley
Graduate Certificate – BioDesign, Stanford University
MBA, University of Missouri
BS, University of Missouri
AREAS OF EXPERTISE:
Entrepreneurship
Analytics
Emerging Technologies
Sales
Over a span of 20 years, Ron served as Division-Executive Vice President for three different global, technology companies. Building on his experience in the nuclear power and financial services industries, in 1989 Ron joined a small IT consulting group that subsequently grew to over $1 billion in revenue and executed a highly successful Initial Public Offering (IPO) in 1996 as Metamor Worldwide. During this span of time, Ron rose through the ranks from IT Consulting Manager to Division Vice President.
In 1999, PSINet, Inc. acquired the firm and Ron was promoted to Executive Vice President. PSINet operated one of the largest global data communications networks providing direct access to more than 91,000 corporate customers serving over 2 million end users in 800 metropolitan areas spread across 27 countries on five continents. In 2001, PSINet Consulting Solutions was acquired by CIBER, Inc. Over the next eight years, Ron served as Executive Vice President as CIBER grew to over $1 billion in annual revenue.
Ron is an Executive-in-Residence at Moffitt Cancer Center in Tampa. He is a Mentor at the Alchemist Accelerator in San Francisco, recently named the "Accelerator Superstar of the Year" by VentureBeat. Alchemist focuses on the Internet-of-Things. Ron is also a Mentor at the global 1776 Accelerator based in Washington, DC. He was recently asked to be a Mentor for the Take One Accelerator in Los Angeles.
---
INTERESTING FACTS
Ron is married to his best friend and high school sweetheart, Janie. They have two grown children and three grandchildren. They are all the joys of Ron's life.
A couple of years ago, Janie and Ron funded the development of a documentary about foster care and the incredible Unconquered Scholars program at FSU.
Ron turned 60 years old in August 2017 and celebrated with his son at Burning Man. For his 61st birthday, Janie and Ron went fly boarding and parasailing for the first time. For his 62nd birthday, Ron bought a jeep.